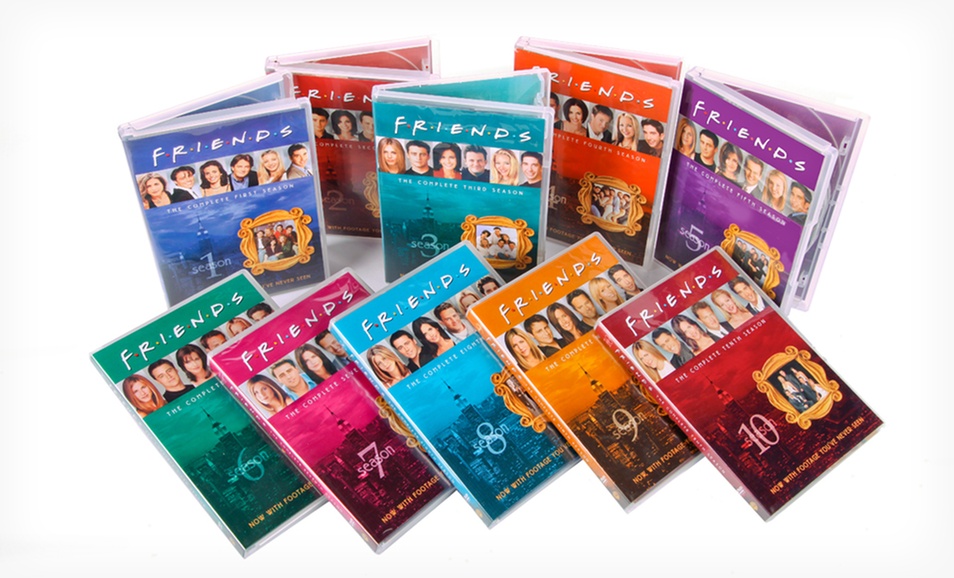 Groupon: Friends The Complete Series on DVD – Online Deal
This DVD set serves as a testimony to the 10-year cultural monument that was Friends. The sitcom began in 1994 and continued until 2004, its on-air decade encompassing a staggering 236 episodes, all of which are part of this 40-disc set. Along with all the antics of Rachel, Monica, Phoebe, Joey, Chandler, Ross, and The One Who Must Not Be Named, there are extras such as commentaries, behind-the-scenes featurettes, and trivia.
Complete set of Friends
All 10 seasons
236 episodes
40 discs
DVD format
Extras such as commentaries, gag reels, and guides to pretending you're the seventh cast member
Thanks for installing the Bottom of every post plugin by Corey Salzano. Contact me if you need custom WordPress plugins or website design.